Our History

The Continental Automotive Group, or CAG, is one of the few remaining locally owned and operated, family-run dealership groups in town. While he has no plans to retire, Mr. Hardeman is proud to pass the reins of day-to-day management to his son Will and his daughter Genny who are working full-time for the Continental Automotive Group. His youngest daughter, Joy attended the University of Texas Law School and serves the auto group as well. All of Mr. Hardeman's children have provided him with an eye-opening new perspective on how people search for and purchase cars online. He says that when the family eats dinner together now, they aren't talking about the world or social scene anymore – they have business discussions.
Mr. Hardeman has always driven cars from his franchises – always striving to properly experience what the locals from our Texas communities get to enjoy out of all of the brands CAG offers. With three kids, six grandkids, and dogs, it's most likely that you can spot him around town in an SUV. Having personal knowledge and experience with all of the different brands is a priority for him!
With its history and its future both located in Austin, the Continental Automotive Group remains focused on its role in the local business community. Even as the internet has allowed the company to serve customers around the country, Mr. Hardeman emphasizes how Austin will continue to be home to the company, owners, and employees. Accordingly, maintaining its tradition of contributing back to the communities of Texas will always be an important priority of CAG, and the company is extremely proud of the various local service organizations it supports. CAG even makes it a point to provide its employees with channels for charitable giving. Annually, a committee of CAG employees choose a few non-profit organizations to support in connection with the annual holiday party, and the employees coordinate a company-wide fundraising effort.

The Continental Automotive Group's outstanding employees are a great source of pride for the organization. Mr. Hardeman has always taken his role seriously in providing employees with the tools and benefits they need to stay happy and productive. Today, these contributions by the company take the form of employer-paid dental, medical, and life insurance, 401K matching (since 1984), and seriously – too many other key benefits to list! View them all here: CAG Employee Benefits.
Short backstory on the CAG Holiday Bonus that started back in 1980: Mr. Hardeman saw a newspaper article describing how the average family does not finish paying for Christmas until the following May. In that moment, he decided to implement a comprehensive bonus system for every employee, based on the number of months that the employee has been with the company!
From a case many years ago, when the national office of one automobile maker (an import franchise no longer owned by CAG) required its parts managers to wear a coat and tie to work, CAG had an employee who noted that he had made it a mission to never have to wear a tie to work, and… after conferring with Mr. Hardeman, he was able to maintain his more casual work attire. The automaker sent representatives to visit Mr. Hardeman about the dress code issue, and the employees who were not in compliance came up during the meeting. Mr. Hardeman called this specific parts manager into the meeting and calmly explained to the representatives how this excellent employee had worked for him for many years and had performed extremely well without ever wearing a tie. Mr. Hardeman said that he was not going to fire him – and he was also not going to ask him to wear a tie.
With the growth of this company in recent years, CAG is proud to offer a number of unique perks like some pictured above: annual Christmas party, leadership and growth experiences, employee referral bonus program, and complimentary onsite gyms! CAG employees who have flourished under the company's leadership will often emphasize how the organization stands behind its employees and how CAG has given them the opportunity and flexibility to be successful in their positions. Talk to anyone within the organization and you'll hear over and over again: "I wouldn't be able to do what I do if I worked anywhere else."
Today, the Hardeman family still backs this mentality noting that happy employees are often the best evidence of a great company. We live here, we know and love Austin, Texas. Be welcomed to bring YOU – cowboy hats, bolo ties, mullets, tattoos – we want you as you are.

"We strive to take excellent care of our employees, so that they will strive to take excellent care of our clients!"

Continental Cars, Inc. is a Texas Corporation that was incorporated in August of 1966. The assets of the corporation were purchased from another automobile corporation whose history of retailing imported sports cars dates back to 1957.
At this time, Continental Cars, Inc. included Austin's only authorized Mercedes-Benz franchise, along with other franchises such as Jaguar, MG, Austin Marina, Triumph, Alfa Romeo, and Toyota. This dealer group was originally located in downtown Austin on the corner of West 6th and San Antonio. It was around this time that Mr. Hardeman became involved with Continental Cars – not as a businessman, but as a customer! While he was a high school student at St. Stephen's Episcopal School here in Austin, Mr. Hardeman decided to purchase a 1966 MG from Continental Cars – but without the permission of his parents. Hiding the car in a garage downtown didn't solve the issue, and… after the check he wrote eventually found its way back to his parents, Mr. Hardeman had to return the vehicle.
Danny R. – an early employee from the inception of Continental Cars, Inc. in 1966 who stayed with CAG through 2012, put it best: "Continental Cars has changed considerably since we opened. We use to only have a handful of employees and now we have over 500. We use to be a multi-vehicle dealership all combined into one. As cars rolled into the shop, you never knew what you were going to be working on." In 1968, the government passed auto emissions regulations that each technician would need to be certified and trained on EACH particular make they were working on. Since Continental Cars worked on 6-8 different makes, all technicians would have to be trained properly for ALL manufacturers under the group's umbrella. At this point, it was evident that splitting things up into the particular auto groups would be best for the company to move forward.

Jim O. worked in the parts department at Continental Cars, and would often drive a truck downtown to the Greyhound bus station to pick up the parts shipments. On July 28, 1971, Jim picked up a box that said "Honda" on it and remembers being confused; he knew that Honda sold motorcycles but had never heard of a Honda automobile. What he picked up that day was the initial Honda parts shipment after the owners of Continental Cars signed up to sell Hondas. There were no other Honda dealers in Texas at the time, so July 28, 1971, was the true beginning of Honda in Texas. Jim clearly remembers that day that those first Honda parts arrived at the dealership thanks to his keen memory. Jim was also a meticulous record keeper – he still has his 1974 employee handbook! View the Original Employee Handbook here.
Highland Toyota was initially a part of Continental Cars, but due to continuing increases in the sale and service of Toyota vehicles, it became necessary for the Toyota brand to have their own physical dealership complete with a new car showroom, parts, and service departments. In March of 1971, Highland Toyota became an operating subsidiary of Continental Cars, and in 1972, a separate Texas Corporation. In 1973, Highland Toyota added B.M.W. and Jensen Healey automobiles to diversify their product line.
Into the late 1970s, Continental Cars continued to prosper and grow. At the same time, Mr. Hardeman graduated from the University of Texas with a degree in Business Administration. Although he had no experience or background in the automotive industry, he recalls hearing about selling cars from a roommate's father who worked as a dealer. When Austin-based Continental Cars became available for purchase in 1978, Mr. Hardeman decided to leave his local commercial bank job and seize the opportunity to enter into the car business. With that initial purchase of Continental Cars, Mr. Hardeman acquired both Mercedes-Benz and Honda franchises – operated today as Mercedes-Benz of Austin and First Texas Honda. At 29 years old, Mr. Hardeman became the youngest authorized Mercedes-Benz and Honda dealer in the country. In 1978, Continental Cars also went on to open their own automotive collision repair facility – Continental Collision Center.
In those early days, Continental Cars housed all its different franchises in a single facility on Huntland Drive. Throughout the 1970s and into the 1980s, Mr. Hardeman experimented with different opportunities for the dealership through the purchase and sale of other automotive franchises, including both foreign and domestic brands. Many employees who began their CAG careers during these years remained with the auto group for decades. Employees such as Brett Liming, Chris Hirsh, Buddy Howard, and Kent Liming started their automotive journeys here. For example, a 19-year-old Chris Hirsh, who is now Senior Shop Foreman at Mercedes-Benz of Austin, began working as a technician at Continental Cars in 1973. When Kent Liming was hired in 1977, he had a two-year-old son named Garrett who would join the dealership 20 years later and continues to work joyfully for CAG today.
STILL WORKING HERE TODAY
FROM THE 70s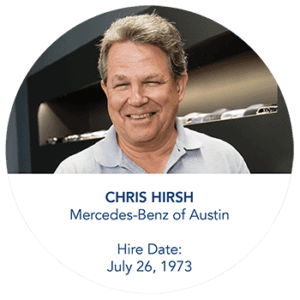 With the 1980s came Continental Cars three future owners, Will (7/18/1981) "Austin's own Renaissance Man", and the "The Twins" Genny and Joy Hardeman (2/17/1984). More information on Will, Genny, and Joy can be found on the dealership website staff pages.
Just as the Hardeman family grew in size, it was soon apparent that the Continental Cars dealership would need to expand its facility as well. On March 3, 1986, Mr. Hardeman moved the Honda franchise out of the Huntland Drive building and into its most previous location on West Koenig Lane. The new dealership was named First Texas Honda, which, as the name suggests, can proudly call itself the first Honda dealership in Texas. At the time of its opening, the First Texas Honda facility was the largest Honda dealership in the world. We still have the framed letter in his office from Governor Mark White congratulating Mr. Hardeman on the dealership's grand opening. Mr. Hardeman even had a black Labrador Retriever named Honda!
Soon after Honda's move in 1986, Mr. Hardeman began looking for a larger building to house the rest of his business, which was renamed Continental Imports. He found the old Fox Theatre 3 on Airport Boulevard, and, after a renovation and remodel of the facility was completed in 1987, Mercedes-Benz of Austin moved to its current location.
As fortunate as the early years of the Continental Automotive Group were, the company story is not one of unhindered prosperity. After the successful growth of Continental Cars in the early and mid-1980s, the dealership experienced an equally swift decline in business during the late 1980s before recovering again in 1991.
STILL WORKING HERE TODAY
FROM THE 80s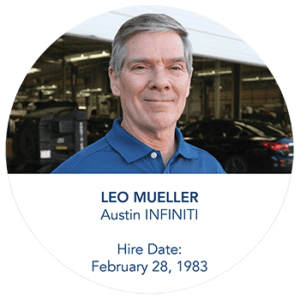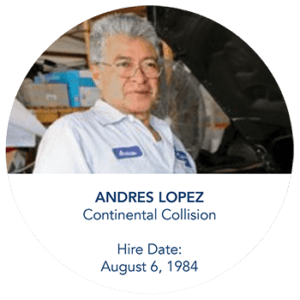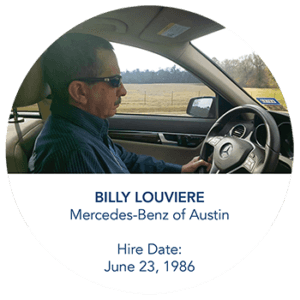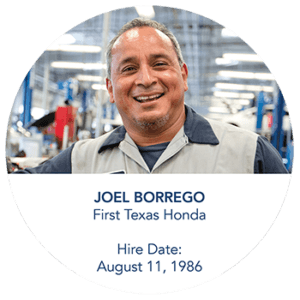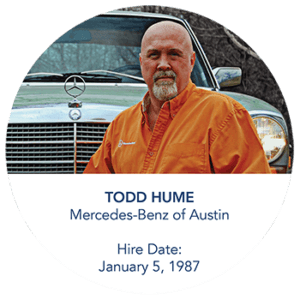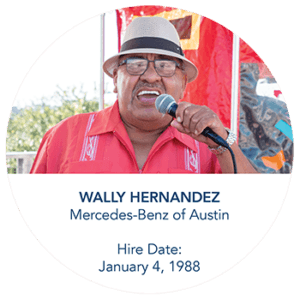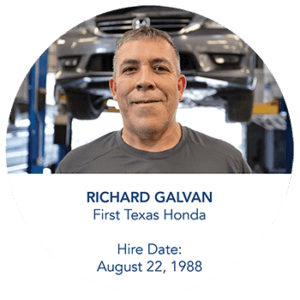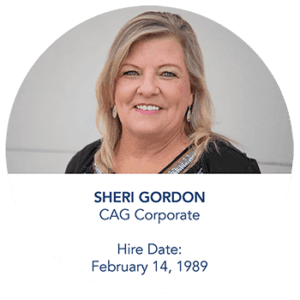 The 90s were years of tremendous growth for the CAG with annual sales doubling every five years. As the sales grew, so did the number of employees.
Another milestone for the dealership group came in 1991, when Mr. Hardeman sought out and was awarded an INFINITI franchise, operated today as Austin INFINITI.
A few years later in 1996, representatives from Subaru of America traveled from Denver, only to arrive in Texas during an exceedingly rare Austin snowstorm. After learning about Subaru's 4-wheel drive agility and being able to maneuver safely in icy conditions, Mr. Hardeman felt like it would be a good addition to Continental Automotive Group. Even with half the dealership (and city) shut down, Mr. Hardeman was awarded the Subaru franchise and approved to open Austin Subaru.
STILL WORKING HERE TODAY
FROM THE 90s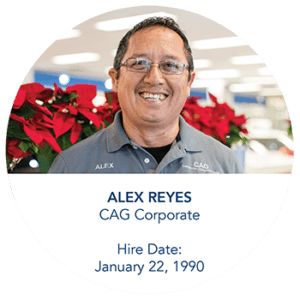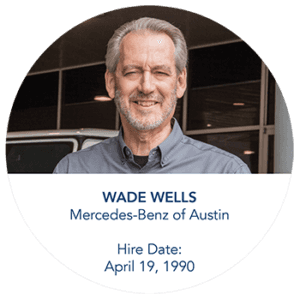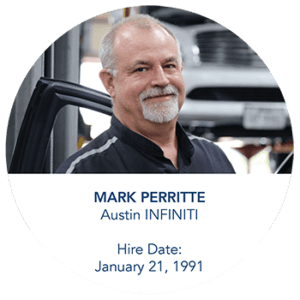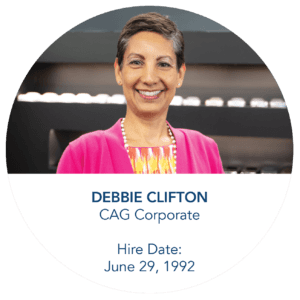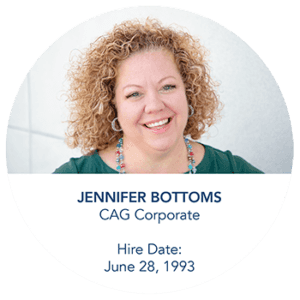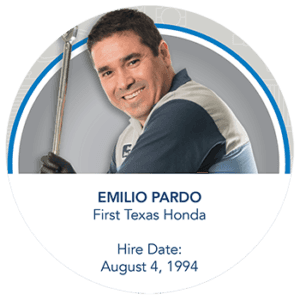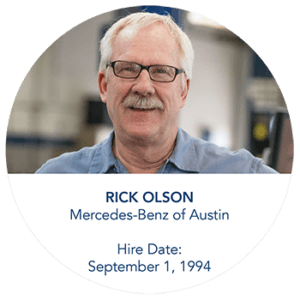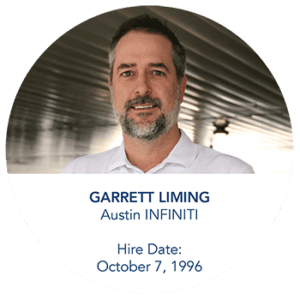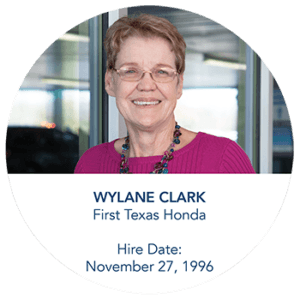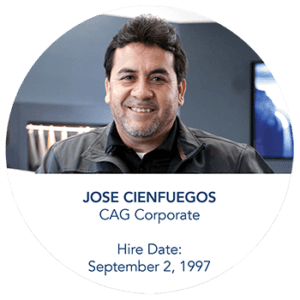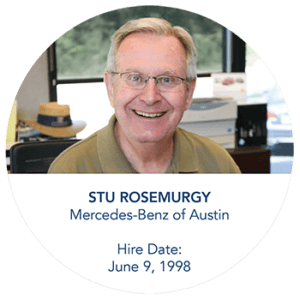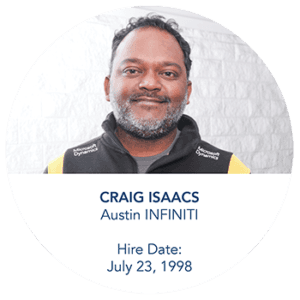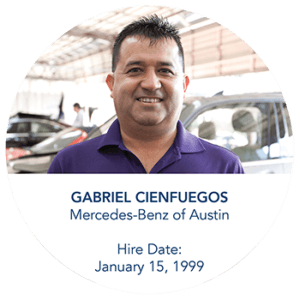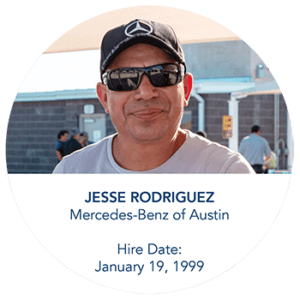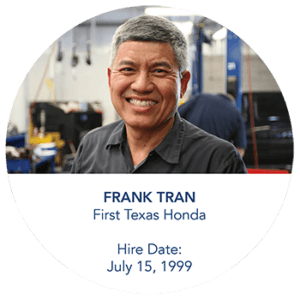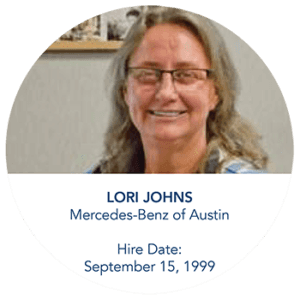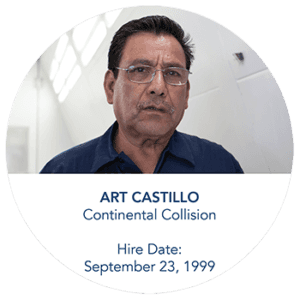 In 2001, CAG took to a new branch of the automotive world: the wholesale parts business by opening Wholesale Parts Direct, a separate wholesale parts distribution center. Then, David H. managed the operation that saw the parts department grow from a division of Continental Imports to its reputable position in 2001, as the 3rd largest wholesaler of Mercedes-Benz parts and the 9th largest wholesaler of Honda parts. For twenty years, Wholesale Parts Direct sold parts to independent automotive service businesses and distributed for the same manufacturers that provide OEM parts direct to the carmakers. As of September 2020, WPD became Mercedes-Benz of Austin Wholesale.
In addition to the four dealerships, CAG also operates a full-service collision repair center. Continental Collision Center opened in 1978 and moved to its current location on North Lamar in May 2003. This I-Car gold certified body, paint, and repair shop has a 30,000 square foot state-of-the-art facility containing 4 heated down-draft, environmentally friendly, paint spray booths. Continental Collision repairs all makes and models and is a Mercedes-Benz, Honda, and INFINITI certified collision facility. "Not only are we an iCARD GOLD shop, but all of our technicians also are factory trained and have repeat courses every year," said longtime CCC General Manager, Rick R. "Even our paint techs are certified by the paint suppliers." In the spring of 2011, CCC proudly displayed an energy-efficient LED sign. This sign was the first official CAG sign made for any of our locations!
In July 2007, the new INFINITI dealership opened. There was a lot of anticipation, and it was a project that was in the works for quite some time. When Austin INFINITI was built, it was the largest exclusive INFINITI dealer in the country. "It took some getting use to – going from a small dealership to a huge facility – some days we felt like we needed a golf cart just to get around," said then General Manager, Allen C. "We had an incredible grand opening, it was a 3-night party that included a fashion show, a car giveaway, live music, and ended with the American Heart Association Gala." That year, the dealership won the INFINITI Award of Excellence, an honor presented by INFINITI corporate to a select group of dealers who achieved the highest levels of customer satisfaction and sales results. Again in 2011, Austin INFINITI won the Award of Excellence combined with the Circle of Excellence, as one of only six dealers in the US to earn both awards.
In 2008, Austin Subaru moved into its, at the time, state-of-the-art facility on Huntland Drive. This is the location that had previously housed Austin INFINITI just a couple of years prior, and was actually the same location that Honda and Mercedes-Benz dealerships were located when Mr. Hardeman originally purchased Continental Cars, Inc. in 1978.
We have over 60 employees still working here today from the 2000s.

In September 2012, First Texas Honda moved into their new home near Mopac at Steck Avenue and Shoal Creek Blvd. For the past 25 years, First Texas Honda has prospered as Austin's only locally owned and operated Honda dealership and certified service center. At 120,000 square feet, their current facility is the largest footprint Honda dealership in the United States. The facility includes a showroom spacious enough to showcase 100 new and pre-owned Honda vehicles, in addition to the hundreds of cars that can be displayed on the multiple inventory lots. The new facility incorporates an environmentally friendly rainwater collection cistern to store thousands of gallons of water, effectively reducing unnecessary city water consumption.
In 2018, First Texas Honda was recognized for receiving a President's Award Elite title from American Honda Motor Co., Inc. This award is most notable, as only 10 dealerships earn the "Elite" title nationwide. In order to qualify for this award, First Texas Honda met numerous requirements such as excellent operations, new vehicle sales, and customer service! First Texas Honda was awarded the President's Award again for 2019. An amazing accomplishment to be recognized for two years in a row!
Following suit, Austin Subaru moved into their new location on Burnet Road in March of 2017—directly next door to Austin INFINITI. The two dealerships have found it advantageous to share a parking garage and with easy access to both lots, and it's opened up the inventory to the sales teams at both locations. Earning exceptional national rankings in 2018, our Austin Subaru store has continued to exceed expectations! Out of approximately 630 Subaru retailers, Austin Subaru was ranked #8 in New Car Sales and #6 in Certified Pre-Owned Sales. Additionally; due to their extensive involvement and charitable giving, Austin Subaru was awarded the Love Promise award for Customer & Community Commitment in 2019.
After learning that our customers crave more out of our vehicles, CAG implemented Design & Accessory Consultants beginning in 2017 at Austin INFINITI, Austin Subaru, and First Texas Honda. These fresh departments allow customers to experience a unique opportunity to enhance their vehicle's personality with added features and upgrades – making each vehicle purchase align with their own personal taste. In 2018, Austin INFINITI's Design Center was ranked #1 in our district for ICAR, which is a delivery process that personalizes the sales experience.
Mercedes-Benz of Austin's service department's CEI (Customer Experience Index) was ranked 25 points over the national benchmark in 2018. Overall, this store's high CEI ranking landed them in the top 25% out of 382 Mercedes-Benz national retailers. The Pre-Owned Sales Department finished 4th in June of 2018 for sales volume out of 117 Mercedes-Benz Dealers in the Southern Region. This department was even nominated by the Austin American Statesman in a reader poll, ranking in the top 3 for "Best of the Best Austin – Used Car Dealership". For their video production, Mercedes-Benz of Austin received first place in the Telly Awards for Local TV Commercials featuring a stunning AMG® GT R entitled, "Beast of Green Hell".
In 2019, CAG embarked on a journey into a new territory and gained Mercedes-Benz of San Juan, in San Juan, Texas. We are overjoyed to have them in the CAG family, and have been gladly establishing new roots with customers in the Southern Texas region.

In April of 2020, CAG gained another wonderful dealership in the Texas Rio Grande Valley – Audi San Juan. We were ecstatic to have a sister store just across the street from Mercedes-Benz of San Juan. Our customers in the RGV have become amazing partners and we're ever grateful for such amazing and essential teams helping to make CAG a success each and every day!
A little short of a year later, CAG grew again. This time, into Dallas with the acquisition of Forest Lane Chrysler Dodge Jeep Ram.
Some highlights for our stores in recent years:
Audi San Juan –
In 2021, Audi San Juan completed the construction of a brand new on-site gym for employees, as well as the fantastic addition of the Quattro Cafe! The Quattro Cafe serves up delicious coffee drinks and snacks, complimentary for all guests. In 2022, Automotive News deemed Audi San Juan fit for a prestigious award of their "Best Dealerships to Work For" rankings.
Austin Subaru –
In 2021, Austin Subaru achieved the #1 spot in the nation for Subaru sales and service. In order to accomplish this unbelievable feat, Austin Subaru sold over 5,000 cars and serviced another 24,000. All the while, providing a transformational experience for the guests and the team! Subaru of America recognized Austin Subaru for this effort by recognizing them as the #1 Pleiades retailer of the year.
First Texas Honda –
2020 marked the 3rd year in a row that First Texas Honda earned the Honda President's Award, and then again in 2021 for their Parts and Service Operations! In 2020, FTH was able to begin the process of centralizing CAG's accounting operations with a beautiful housing space for CAG's entire team of amazing accounting professionals. First Texas Honda also completed an employee gym that is a huge relief for many employees in the Austin area. As of August 2022, FTH has embarked on a massive project – redesigning the facility to achieve Honda's brand new store image – Honda Blue Stage!
Mercedes-Benz of Austin –
In 2021, Mercedes-Benz of Austin earned the distinguished "Best of the Best" status straight from Mercedes-Benz USA. Another exciting highlight for Mercedes-Benz of Austin was the recent (2022) completion of a multi-year project: the Parking Garage and Service Shop Expansion. This new structure not only allows MBOA to properly add to a growing team of certified technicians, but also conveniently house more of the delightful Mercedes-Benz inventory we all know and love!
Mercedes-Benz of San Juan –
In 2021, Mercedes-Benz of San Juan was over the moon with a spectacular internal highlight – they had less than 9% turnover rate. It really says something when your hardworking teams want to stay and grow where they are! Along with this internal highlight, the MBSJ store also had numerous record profits and growth.

Even through the challenges of experimenting with different car franchises and dealing with fluctuations in both the national and local economies, the dealerships have been very fortunate with their success and stability. This is attributed to the extent to which the Continental Automotive Group has maintained its focus on its original core business and operating goals.
We don't know what all the future holds, but you can bet we'll be here to fulfill your future vehicle needs!