Model Lineup
2015

Mercedes-Benz

E-Class

Cabriolet

2015

Infiniti

Q60

Convertible

2015

Infiniti

Q60 IPL

Convertible

2015

Mercedes-Benz

C-Class

Coupe

2015

Mercedes-Benz

C63 AMG

Coupe

2015

Mercedes-Benz

CLA-Class

Coupe

2015

Mercedes-Benz

CLS-Class

Coupe

2015

Mercedes-Benz

E-Class

Coupe

2015

Mercedes-Benz

S-Class

Coupe

2015

Mercedes-Benz

SLS AMG

Coupe

2014

Infiniti

Q60 IPL

Coupe

2014

Honda

Fit EV

Hatchback

2014

Honda

Insight

Hatchback

2015

Mercedes-Benz

SL-Class

Roadster

2015

Mercedes-Benz

SL63 AMG

Roadster

2015

Mercedes-Benz

SL65 AMG

Roadster

2015

Mercedes-Benz

SLK-Class

Roadster

2015

Mercedes-Benz

SLK55 AMG

Roadster

2015

Mercedes-Benz

SLS AMG

Roadster

2015

Infiniti

QX60 Hybrid

SUV

2015

Mercedes-Benz

G-Class

SUV

2015

Mercedes-Benz

G63 AMG 4MATIC

SUV

2015

Mercedes-Benz

GL-Class

SUV

2015

Mercedes-Benz

GL63 AMG 4MATIC

SUV

2015

Mercedes-Benz

GLA-Class

SUV

2015

Mercedes-Benz

GLK-Class

SUV

2015

Mercedes-Benz

M-Class

SUV

2015

Mercedes-Benz

ML63 AMG 4MATIC

SUV

2015

Subaru

XV Crosstrek

SUV

2014

Subaru

XV Crosstrek

SUV

2015

Honda

Accord Hybrid

Sedan

2015

Honda

Civic Hybrid

Sedan

2015

Infiniti

Q50 Hybrid

Sedan

2015

Infiniti

Q70 Hybrid

Sedan

2015

Mercedes-Benz

C-Class

Sedan

2015

Mercedes-Benz

CLA45 AMG 4MATIC

Sedan

2015

Mercedes-Benz

E-Class

Sedan

2015

Mercedes-Benz

S-Class

Sedan

2015

Mercedes-Benz

S63 AMG 4MATIC

Sedan

2015

Subaru

Impreza

Sedan

2015

Subaru

WRX STI

Sedan

2014

Honda

Accord Plug-In Hybrid

Sedan

2014

Honda

Ridgeline

Truck

2015

Mercedes-Benz

E-Class

Wagon

2015

Subaru

Outback

Wagon

2014

Subaru

Outback

Wagon
Cabriolet

Convertible

Coupe

Hatchback

Roadster

SUV

Sedan

Truck

Van

Wagon

Locations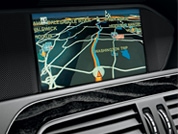 Featured Vehicles
Mileage 2,874 miles
,
Engine 6.2L V-8 cyl
,
Transmission 7-Speed Automatic
,
Exterior Color Obsidian Black
,
Interior Color designo Light Brown
View Details
View All
Welcome to Continental Automotive Group
Continental Automotive Group - We're All About Austin!
Bryan Hardeman purchased Continental Cars in 1978, and through the years his commitment to Austin and his employees continues to generate company growth and prosperity. Continental Automotive Group Company History. Mr. Hardeman believes that one of the key components of ensuring success for the company is through communication. The most valued assets of Continental Automotive Group are the employees, and therefore, employee opinions and suggestions are encouraged and appreciated. Find out more about our employees: Austin Infiniti Staff, Austin Subaru Staff, First Texas Honda Staff,Mercedes-Benz of Austin Staff, Continental Collision Staff, Wholesale Parts Direct Staff.

Austin is home to the Hardeman family and is considered to be a premier city to live because of its prosperous environment. Over the years, Mr. Hardeman's unwavering commitment and forethought because of his confidence in Austin resulted in several improvements for the Company, and most importantly, its customers. Like many other industries, the Automotive Business changes continuously. Mr. Hardeman knew that dealerships were becoming more multi-faceted and intricate. The focus needed to be expanded from primarily new cars to used and certified pre-owned cars, service, parts, to collision repair.
CAG is the proud creator of Pedal For Puppies an urban bike ride, Wagathon Walkathon a community dog walk, and Paddle for Puppies a paddle event on Town Lake. All of these charity events benefit our furry friends at Austin Pets Alive!