Locations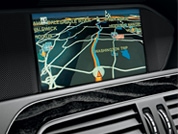 Welcome to Continental Automotive Group
Continental Automotive Group - We're All About Austin!
Bryan Hardeman purchased Continental Cars in 1978, and through the years his commitment to Austin and his employees continues to generate company growth and prosperity. Read our Continental Automotive Group Company History. Mr. Hardeman believes a key component of ensuring success is communication. The most valued assets of Continental Automotive Group are the employees, and therefore, employee opinions and suggestions are encouraged and appreciated. Find out more about our employees: Austin Infiniti Staff, Austin Subaru Staff, First Texas Honda Staff, Mercedes-Benz of Austin Staff, Continental Collision Staff, Wholesale Parts Direct Staff.

Austin is home to the Hardeman family and is considered to be a premier city to live because of its prosperous environment. Over the years, Mr. Hardeman's unwavering commitment and forethought because of his confidence in Austin resulted in several improvements for the Company, and most importantly, its customers. Like many other industries, the Automotive Business changes continuously. Mr. Hardeman knew that dealerships were becoming more multi-faceted and intricate. The focus needed to be expanded from primarily new cars to used and certified pre-owned cars, service, parts, to collision repair.